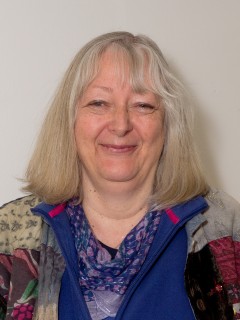 St. Mary's
These characterful, old buildings are now Salisbury College's Halls of Residence. They date back to the 1830s.    
St. Mary's – A Home For Salisbury's Catholics 
Towards the mid 1800s, the Roman Catholic faith was experiencing a liberation in Britain after a period of repression and persecution lasting nearly 300 years.  They had been left without churches in Salisbury.  St Mary's was put into service as the focus of the Catholic community. One of their devotees was the celebrated architect Augustus Pugin, who designed a chapel for them within these old buildings. This did good service until, in 1848, his design for a full sized church was realised and Salisbury's Catholic Church of St Osmund's was opened,. It can be visited, not far from here, in Exeter Street. Pugin also restored the mediaeval great hall of  Salisbury's 15th century Mayor, John Halle, which now forms the entrance hall to the Odeon Cinema.
St Mary's –  A Home For 'Fallen and Wayward Girls'
After St Mary's ceased to be the Catholic centre for Salisbury, it became 'St Mary's Home'. This was a reformatory run by Anglican nuns for unmarried mothers and girls with questionable behaviour. The girls had to participate in a strict programme of work and prayer designed to equip them to get a job or bring up a family on their departure.
Lesley Bush lived on the site of St Mary's Home soon after it was closed as a home for 'fallen and wayward women'. She recalls the clues she saw relating to the lives of the former occupants. Listen to the audio clip on the right of this page or on the MP3 file from the Downloads page.
Now walk into St Martin's Church Street, pass by St. Mary's Chapel on the right, until you reach the Church gate.