Thank you!
A massive thank you to everyone who has helped to make this happen:
Funders
Community Development Foundation
Salisbury and Stonehenge Tours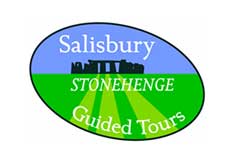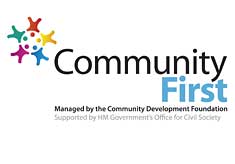 Donators and supporters
Julie Ayton who gave us some of her pottery to use as the "unmade road"
Dave Barton for ferrying the mosaic in his van.
George Fleming for his advice on history and for taking the makers on one of his wonderful walks
John Palmer who took great photos of the whole process
Highways England for letting us put the mosaic up on their wall
Marion Kobylinski and Ka Fue Lay for helping with the design
Salisbury Arts Centre for the use of the Altar Stage for our drop-in workshop day
Sanctuary Housing's Denis House who gave us the use of their Community Hub
Finbarr Sheehan and Roger Stephens for donning their pinnies and making the tea at the celebration event.
Skanska, the Highways England contractor, for their advice over fixings
Mary Stephens who kept our "books" up together
The Winchester Gate for letting us use their side room as a venue for the design meeting.
And last but very much not least – the makers!
Ann Aberdour, Georgie Baker, Suzanne Bell, Judith Bossano, Lorna Burke, Christine Campbell, Judith Casey, Wendy Chen, Michelle Chen, Clare Christopher, Milo Christopher, Dougal Christopher, Irene Cooney, Mick Cooney, Charlotte Crome, Helen Crome, Jayne Downton, Kirsty Dudin, Anne-Marie Fieber, Kathryn Furnell, Ellie George-Willis, Anita Goddard, Jonathan Hazelgrove, Karen Hitchlock, Abi Humphreys, Alice Jones, Felix Jones, Jessica Jones, Martin Jones, Angela Kavanagh, Katharine Lay, Ollie Lincoln, Rebecca Lincoln, Kathryn Littlewood, Roz Mitchell, Tean Mitchell, John Palmer, Edwin Percy, Michael Pope, David Potts, Jamie Potts, Hilary Reed, Susan Rouse, Shane Rouse, Charlotte Safe, Emily Safe, Louise Safe, Nadia Sajadi-Rosen, Jan Scrivens, Alyssa Sedgwick, Pat Shelley, Eve Shillingford, Phoo Sprott, Mary Stephens, Fran Stout, Melody Strachan, Emily Straw, Julie Tremlin, Titan Vellacot, Tamar Vellacot, Melissa Wadworth, Ingrid Walker, Pam Wall, Jane Warne, Ben Warner, Leon Watkinson, Helen Whicher, Owen Whicher, Annie Wilkinson, Jo Woods, Benda Woolf, Chad Zheng, Edwin Zheng, Helen Zheng, Yilam Zheng, Axis, Pupils and staff from Five Rivers School.